Spring Cat
I was approached by BTB Advertising to design a character for a game called Spring Cat.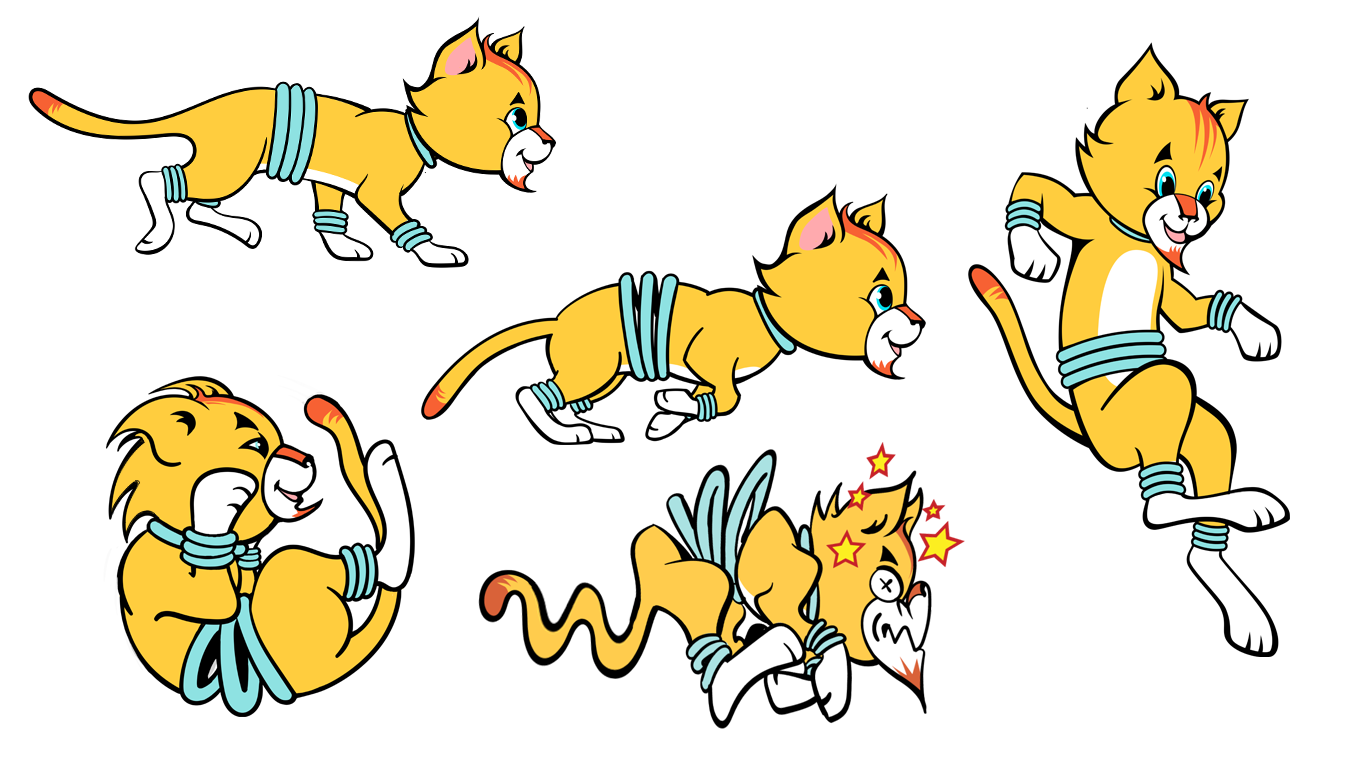 The clients were after a retro feel to the character, with a nod to Hannah Barbera. I presented a few different approaches. I also suggested incorporating actual springs onto Spring Cat's body.
Finally I supplied assets done in Adobe Illustrator for the game.